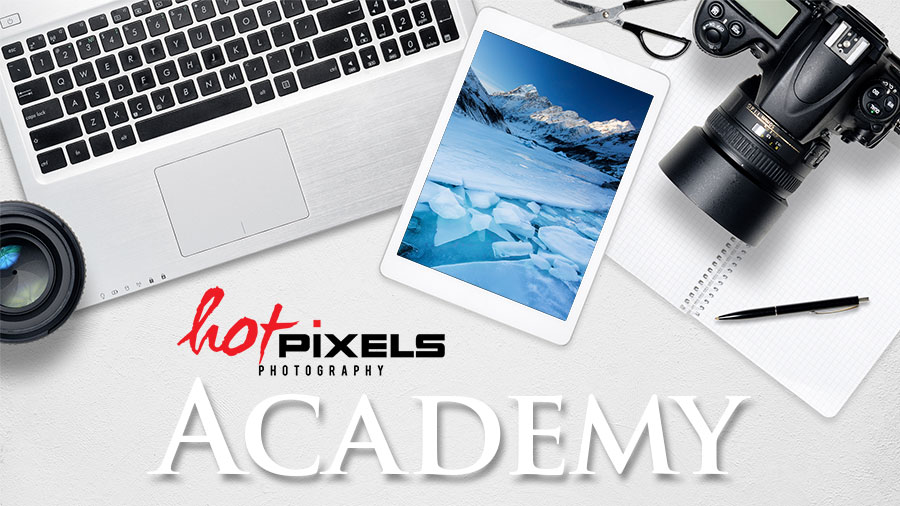 About this program:

This Mentoring Program has been created for the landscape photographer who is serious about their work. If you want to improve your Landscape Photos now - without years of mucking around, or wasting time. Working one-to-one with a mentor is THE fastest method of learning, because of the extra motivation and accountability. [ NOTE: Only a handful of students will be accepted into this Academy each year. ]

The basics of landscape photography have been broken into 3 intensive courses, which take you from the essential stuff to advanced techniques.

Below is a very brief overview of over 10 hours of video training:

Composition: how to frame your shots, using techniques to create balanced and interesting images. Learn the FUN part of photography!
Camera Settings: aperture, shutter speed, I.S.O., how and where to focus, how to get the 'perfect' exposure, the use of filters and accessories, and tonnes more, including the Hyperfocal Distance, High Dynamic Range, Lens Diffraction and Crop Sensors vs. Full frame cameras. Canon, Nikon and Sony cameras are used in the DSLR course.
Computer Workflow: how to develop and enhance a digital negative (RAW) file. From basic exposure tweaks, to complex Luminosity Masking.
Landscape Photography: how to plan a successful photo shoot - before you leave home. How to predict where the sun, stars & moon will be, months ahead. Learn tips and tricks in the field from a pro.

Mentoring : the secret sauce

Did you know that only about 2-10% of students complete the average on-line course?
To guarantee that YOU do not waste this opportunity, we make it easy. When you enroll in the Academy, you have the added bonus of a tutor who will gently push you along using proven psychological methods, such as:

Accountability : you will perform better under observation
Specificity : breaking down lessons into actionable steps with deadlines
Social Awareness : people do stuff to be valued members of a tribe
Skin In The Game: when you invest money, you are more committed to take action
What will I learn?

By the end of this course, you will be planning and implementing your location shoots like a professional.
You will know how to use your camera, plus know what other gear you may need.
The composition of your photos will be vastly improved.
You will become more confident in using industry-standard software to edit and enhance your RAW photos.
By the end of this program, you will have a portfolio of work you can be very proud of.
Features:

3 premium courses (filmed in the studio & on location) - from a qualified teacher.
[ The Art of Composition, Discover Your DSLR, and LOCATIONZ ]
Free Access to all Hot Pixels video training, eBooks and PDF cheat sheets.
Regular Skype Calls (or similar) - from your Mentor, throughout the 9 months.
Regular Email schedule with your Mentor, including inspiration, tips, feedback, etc.
Critique of all your photographs, with verbal & visual tips on how to improve them.
Practical, hands-on exercises so you really take action. Put the theory into practice.
Goal-setting to satisfy your own personal desires (e.g. Would you like to win competitions, make money, or get recognition, etc.)
Setting concrete goals will motivate you during the difficult times, disappointments, that life inevitably brings.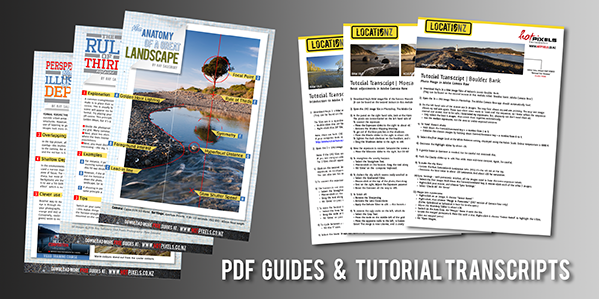 Bonuses:

30-day, 100% Money-Back Guarantee
Monthly payment plan available
Quality PDF guides, quizzes & tutorial transcripts - so you can print them out
All the video courses & content is available 24/7, for years to come
All content works on MAC and PC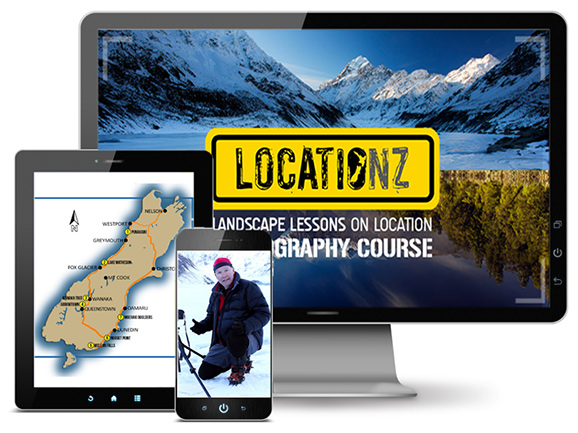 What you need:
You must own a reasonable DSLR camera,a wide-angle lens, and a sturdy tripod.
You must have access to a modern computer, preferably a desktop PC, although a big laptop is okay.
You must be willing to travel in order to photograph different landscapes. Locations are entirely up to you.
Having a copy of Adobe Photoshop loaded onto your PC (or Mac) is vital if you wanna follow the post-processing tutorials. You will need enough disk space to download Ray's RAW image files, and sufficient RAM to run Photoshop, or Photoshop Elements.
You can use the FREE 30-day trial of Adobe Photoshop, (which is the full version), for a month.
Adobe Camera Raw is the app bundled with Photoshop, and is a cut-down version of Lightroom. This is free, and part of Adobe's Creative Cloud Photography plan subscription. (Older, stand-alone versions of Photoshop also include Camera Raw, though this should be up-to-date).
How To Enroll:

Only a few students will be accepted into this Academy each year - Ray's time is valuable!
You must apply by downloading the Application Form below:

DOWNLOAD PDF | 2020 Application Form | 2020 Application Form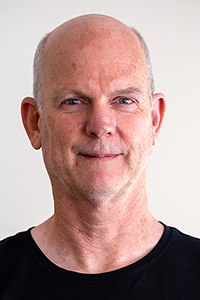 What Ray's previous Academy students are saying:

Geoff Means, New Zealand
"The best thing I did for my photography last year was to sign up for the Hot Pixels Academy.
Over the nine months of the course I Skyped weekly with an Academy mentor to discuss the previous weeks work and to plan for the next week.These regular meetings kept me on track and motivated to do my homework.
I got great value for money from the Academy. At the start of the year I had no landscape photos on the wall. Now I have several landscape photos I am proud to display in my home. I have even had friends and family asking for prints.
If you want to improve your landscape photography and are willing to put in the work required I have no hesitation in recommending the HotPixels Academy to you."
Geoff's before & after images:


Courses Included with Purchase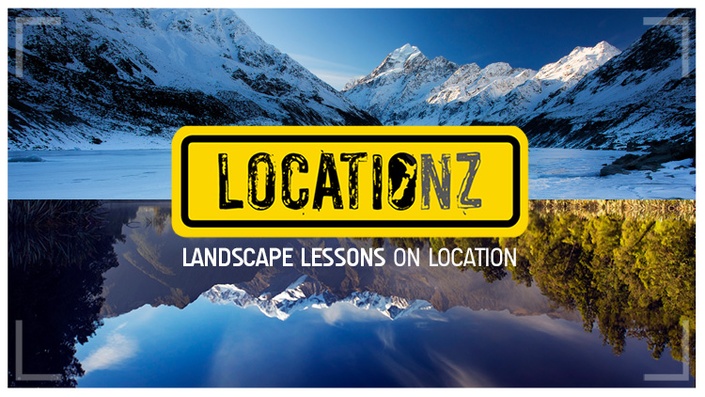 LOCATIONZ : landscape lessons on location & post-processing
Kick-start your landscape photography with killer compositional tips, then learn to edit your images in Photoshop
$199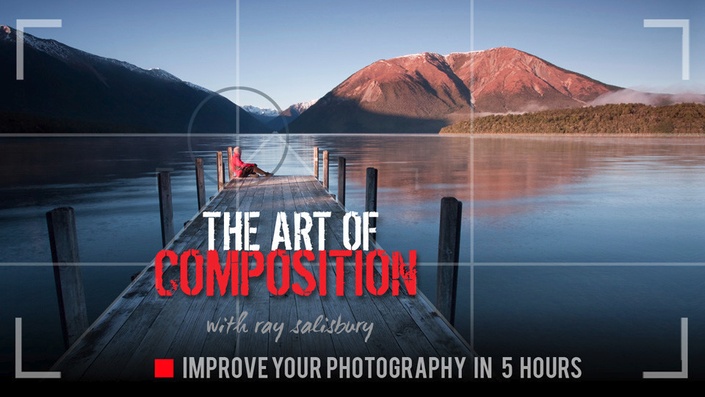 THE ART of COMPOSITION
learn the artistic side of photography
$39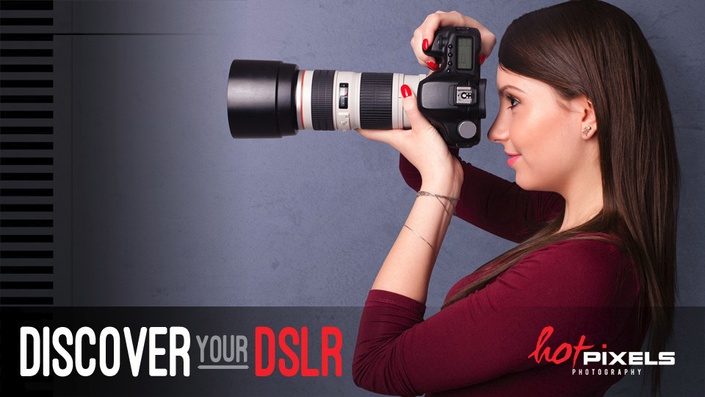 Discover Your DSLR
Say goodbye to Auto - for good!
$99
Original Price: $337
Frequently Asked Questions
When does the Academy start and finish?
Each year, a small selection of students are accepted into the Hot Pixels Academy, which runs for 9 months. You have 9 months access to your Mentor. Make use of him! This is your opportunity to up-skill & fast-track your photography.
How long do I have access to the video training courses?
After enrolling, you have unlimited, lifetime access to the three on-line courses for as long as you like - across any and all devices you own. You can check in at any time, 24/7, and re-watch sections of the course in the future.
Do I need to do ALL the courses?
No. If you are already familiar with a topic, or experienced in a certain aspect of photography, then you may skip a course, or section of a course. Work with your mentor to work on your weakest areas.
Is there a Money-Back Guarantee?
We would never want you to be unhappy! If you are unsatisfied with your purchase, contact us in the first 30 days and we will give you a full refund.
Your Tutor: Ray Salisbury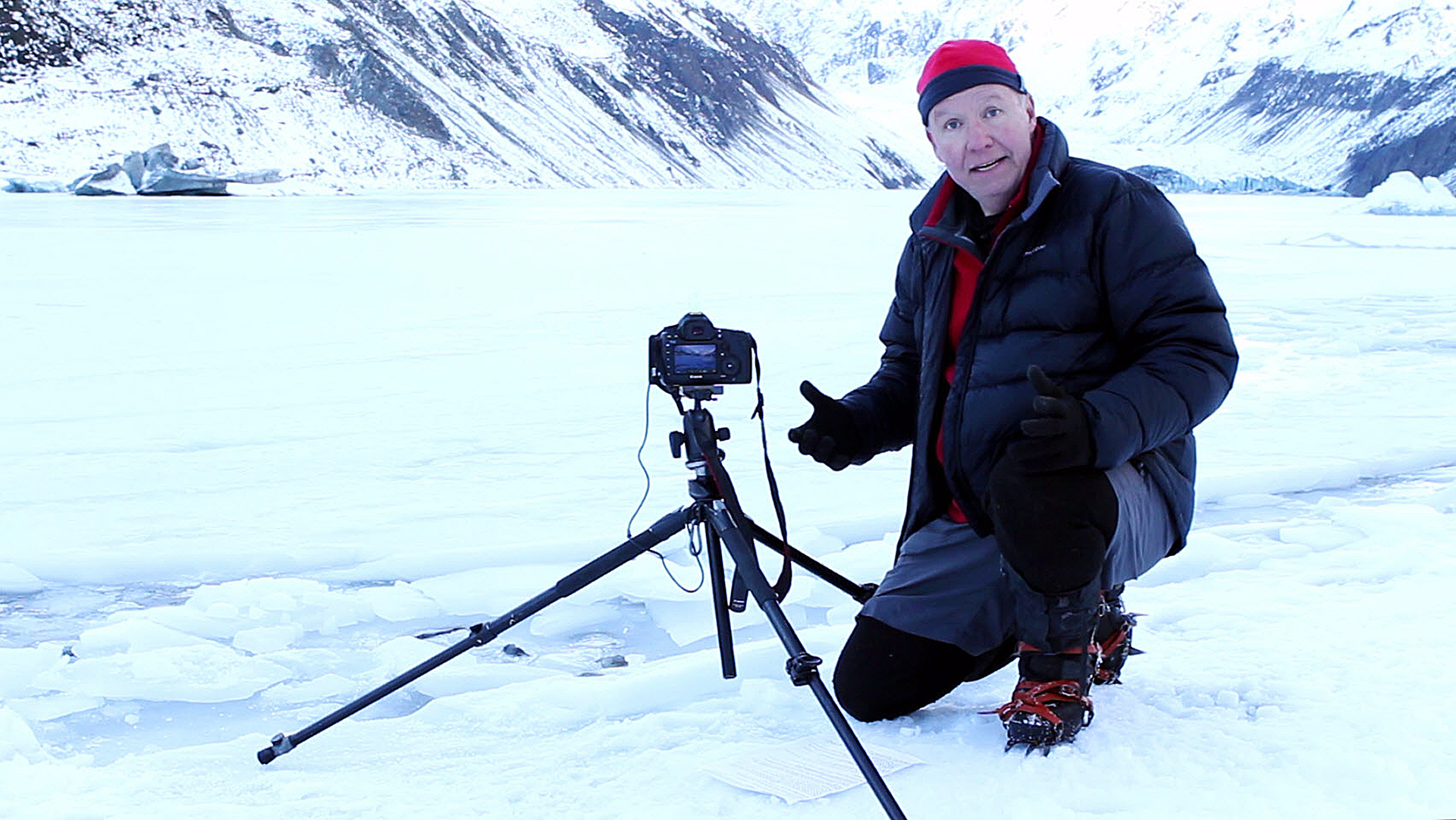 Hi there! My name is Ray, & I live in Nelson, the sunshine capital of New Zealand.

I've been a keen landscape photographer for over 40 years. My bachelor degree in Graphic Design included two years' training in photography, and I now sell images to stock libraries, calendars and magazines.

But my passion is in sharing my success secrets with those of you who are not satisfied with your photos. For 12 years I have inspired thousands of students as a qualified art teacher.

As a teaching professional, I know that a one-way monologue is the most ineffective method of communication, (and the most boring). And you all have different personalities; different learning styles & speeds. I get that, so my courses are tailored to aural, visual & kinesthetic learners.

Plus, I have peppered my courses with animated diagrams, visual aids, quirky quizzes & carefully designed worksheets. Surprisingly, the most important part of my training courses are NOT the video lectures, but the hands-on exercises where YOU get to put theory into practice.

If you have trouble navigating my course, or would like some help, don't hesitate. My email address is: [email protected]

See you on the inside...

Ray Salisbury
Photography Tutor @ Hot Pixels Photography

---
HOW TO ENROLL:

Only a few students will be accepted into this Academy each year - my time is valuable!
You must enroll by downloading the Application Form here:

DOWNLOAD PDF | 2019 Application Form

If you've read this far... you are thorough, and will be an excellent student! I look forward to working with you.