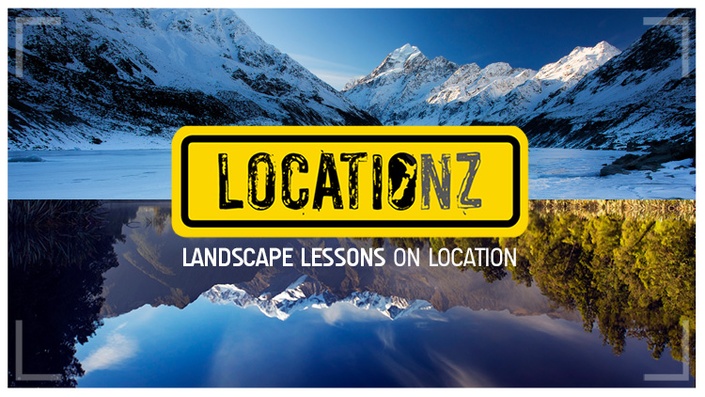 LOCATIONZ : landscape lessons on location & post-processing
Kick-start your landscape photography with killer compositional tips, then learn to edit your images in Photoshop
VIEW PROMO VIDEO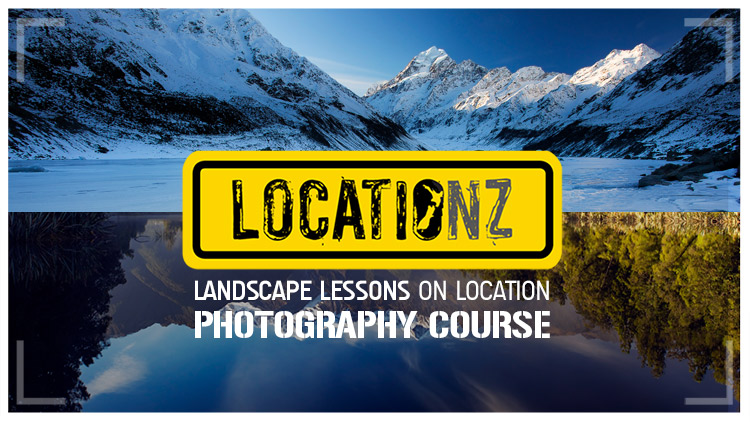 About this course:

This masterclass has been created for the Intermediate-level photographer who wants to improve their Landscape Photos.
Each location shoot has been deconstructed into 4 topics:
Chasing The Light: planning, scouting, light quality, and dozens of tips specific to scenic photography.
Composition: how to frame your shots, using techniques to create balanced and interesting images.
Camera Settings: aperture, shutter speed, I.S.O., how and where to focus, plus the use of filters and accessories.
Computer Workflow: how to develop and enhance a digital negative (RAW) file. From basic exposure tweaks, to complex Luminosity Masking.
What will I learn?

By the end of this course, you will understand how to plan and implement your location shoots.
You will become more confident in using industry-standard software to edit and enhance your RAW photos.
Features:

5 videos on gear & planning (in the studio) - from a qualified teacher
10 lessons on location (in the field) - from an experienced landscape photographer
10 post-processing lessons (on the computer) using Adobe Camera Raw & Photoshop - from an experienced pro photo editor
RAW files from the location shoots, so you can follow along with the tutorials
Transcripts of all Photoshop tutorials. Download & print them off for reference
14 x Behind The Scenes movies showing the photographer's road-trips across New Zealand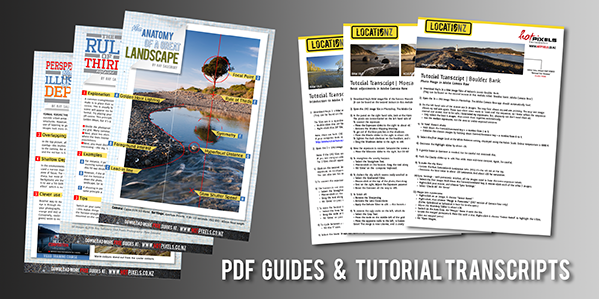 Bonuses:

30-day, 100% money-back guarantee on all Ray's courses
Preview some of the content - try before you buy!
Manually download all the videos and RAW files to your computer - if you are going to be "off the radar."
The videos and RAW files work on MAC and PC.


What you need:
Owning a decent DSLR camera would certainly be helpful.
Having a copy of Adobe Photoshop loaded onto your PC (or Mac) is vital if you wanna follow the post-processing tutorials, which form the bulk of the course content. You will need enough disk space to download Ray's RAW image files, and sufficient RAM to run Photoshop.
You can use the FREE 30-day trial of Adobe Photoshop, which is the full version!
Adobe Camera Raw is the app bundled with Photoshop, and is a cut-down version of Lightroom. This is free, and part of Adobe's Creative Cloud Photography plan subscription. (Older, stand-alone versions of Photoshop also include Camera Raw, though this must be up-to-date).

What students are saying:

Peter George: "The composition lessons helped me understand why some of my photos work and others don't, and helped me be more deliberate in my composition. Although I don't use Photoshop, I found the post processing lessons were generally transferable to my workflow."
Steve Parkhurst: "I was excited to view this course, not only for the great scenes and teacher, but because NZ has been on my bucket list for decades. I now am able to go there (if not in reality) and visit the places taken in this course. Thanks Ray!"
Pawel Czerwinski: "A great course! I definitely recommend it. It covers topics like setting up your DSLR right for the scene, composition and such. But what is most interesting about this course is tips on:


Planning your session properly to take multiple photographs of the same location
Merging them in Photoshop using techniques like luminosity mask, gradients, and hand painting.
The workflow is quite demanding but it gives really impressive results (for example section 9 on Hooker Lake, amazing!)
Keep in mind it's an intermediate level course. In my opinion, both the basics of DSLR photography and the basics of Photoshop will be very helpful."
Course Curriculum
MODULE 1 : INTRODUCTIONZ | What programs you need | What camera gear you need | How this course is structured
Available in days
days after you enroll
MODULE 2 : That Wanaka Tree | How to compose a simple scene in daylight | Minor tweaks in Photoshop
Available in days
days after you enroll
MODULE 3 : Boulder Bank | Learn how to plan a location shoot, and scout for a composition
Available in days
days after you enroll
Your Tutor: Ray Salisbury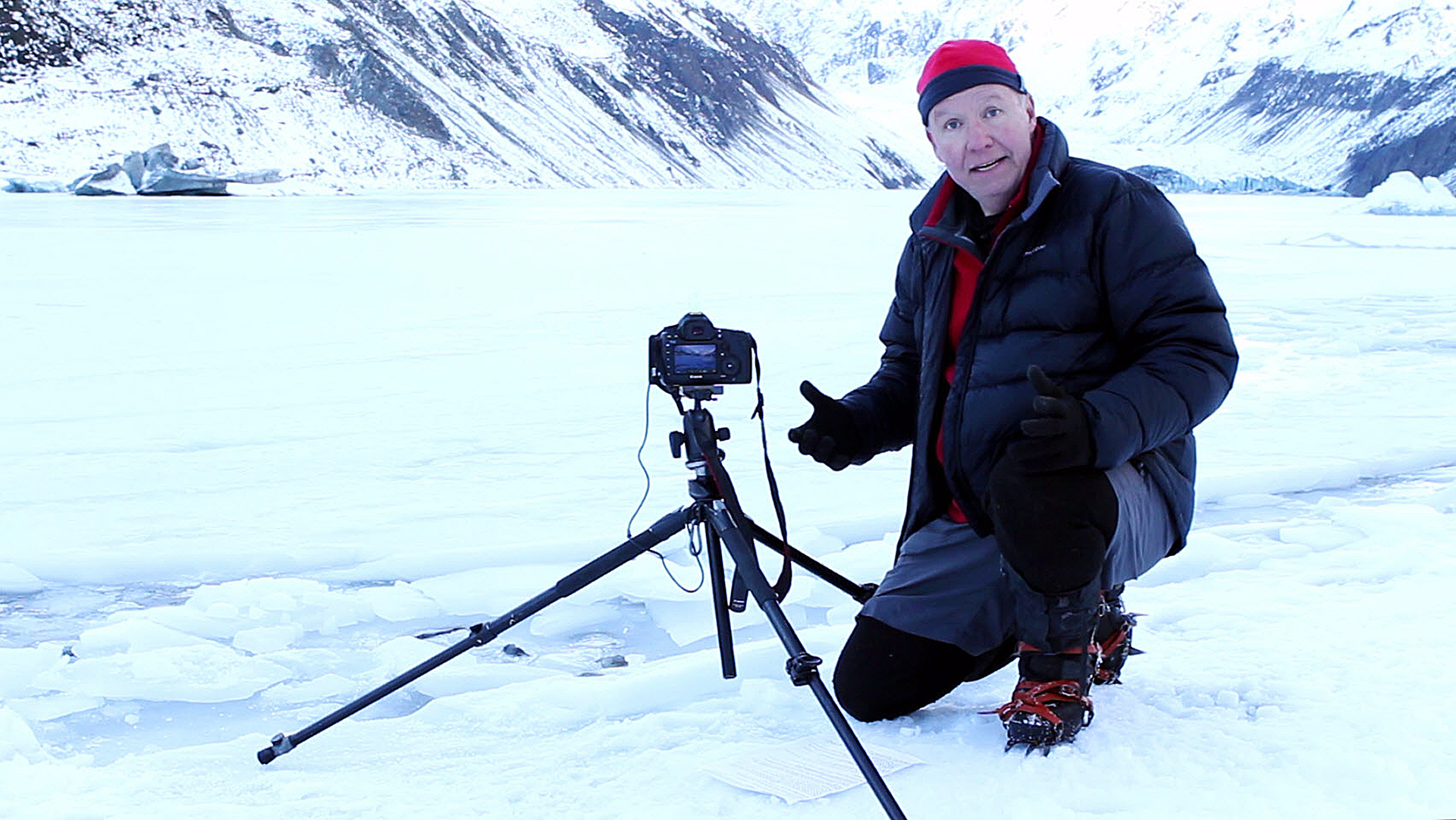 Hi there! My name is Ray, & I live in Nelson, the sunshine capital of New Zealand.

I've been a keen landscape photographer for over 40 years. My bachelor degree in Graphic Design included two years' training in photography, and I now sell images to stock libraries, calendars and magazines.

But my passion is in sharing my success secrets with those of you who are not satisfied with your photos. For 12 years I have inspired thousands of students as a qualified art teacher.

As a teaching professional, I know that a one-way monologue is the most ineffective method of communication, (and the most boring). And you all have different personalities; different learning styles & speeds. I get that, so my courses are tailored to aural, visual & kinesthetic learners.

Plus, I have peppered my courses with animated diagrams, visual aids, quirky quizzes & carefully designed worksheets. Surprisingly, the most important part of my training courses are NOT the video lectures, but the hands-on exercises where YOU get to put theory into practice.

If you have trouble navigating my course, or would like some help, don't hesitate. My email address is: [email protected]

See you on the inside...

Ray Salisbury
Photography Tutor @ Hot Pixels Photography

---
Comprehensive Course Curriculum (what's covered in this course):
Chasing The Light:
Planning
Timing
Scouting
Shooting on the coast
Framing
Sunstar effects
Lens Flare
Colour temperature
Reflections
The Photographer's Ephemeris
PhotoPills ap

Composition:
Colour Theory
Symmetry & balance
Perspective
Rule of Thirds
Rule of Odds
Lead-in Lines
Focal Points
Foreground Interest
Abstracts
Mood
Getting fresh angles
Striving for originality

Camera Settings:
Aperture
Shutter Speed
I.S.O.
Exposure Compensation
Exposure Bracketing
High Dynamic Range
Focusing in Live View
Hyperfocal Distance
Depth of Field
Bulb Mode
Polarising filter
Neutral Density Filters
Graduated Neutral Density Filters
Tripod tips
Leveling the horizon, etc.
Computer Workflow:
Intro to Adobe Camera Raw features & tools
Histogram
Dehaze Filter
Graduated ND Filter
Straighten Tool
Adobe Photoshop basics
Metadata & Copyright
Image Resolution
Image compression for web
Moving around the screen
Keyboard shortcuts (Mac & PC)
Clone Stamp Tool
Healing Brush Tool
Dodge & Burn Tools
Unsharpen Mask
High Pass Filter
Adjustments Layers: curves, level, contrast, saturation
Layer palette
Layer Masks
Channels palette
Stacking images
Panoramic Stitching
Luminosity Masks
If you've read this far... you are thorough, and will be an excellent student! Look for the big red ENROLL button.